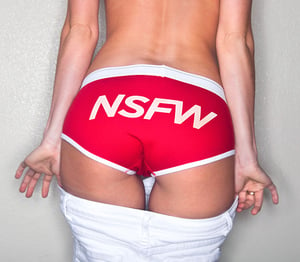 $

11.99
So you want to wear some briefs? We want to help! These come in fire engine red with the NSFW logo screened across the butt. Want to show your allegiance? Just drop your drawers and let them know what your favorite publication is.
Sizing at Bella website. Click sizing chart
Please allow three weeks for shipping.